Partners

Social Audit Project referred to as Pesa Yetu, Haki Yetu is a project that is targeting the spending of CDF in 5 constituencies and in 2 counties. We are targeting 1000 people in the 6 constituencies. This project will be done in partnership with community-based organisations in the following constituencies in Nairobi County Dagoretti, Embakasi North, Mathare, Ruaraka, and Machakos County. This project is designed to assess public-funded projects. It will involve an assessment of the whether money allocated for certain projects was used for the intended purposes. Social Audit Project will also hold community dialogue to find out whether the communities were sufficiently involved in the project and whether there are good records about the project.This project is being supported by the US Embassy, Political Affairs section. It runs from April 2018 to October 2018.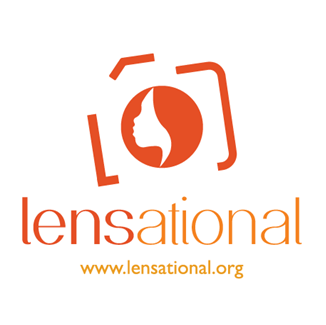 Lensational is a global non-profit social enterprise that provides marginalized women and girls with cameras and photography trainings. Mathare Foundation is in partnership with Lensational. Early this year(2016) they  trained 10 adolescent girls from Mathare Foundation in basic photography skills. If you Interested in their please do not hesitant to know more about them on http://www.lensational.org/. We have partnered with Lensational on the second phase of the Raising Voices Photo project. In this project we are training 15 girls in Lifeskills through photography.At the end of the project we shall have a local exhibition in Mathare slums.  The project runs from March 2018 to August 2018.

The Pollination Project seeks to unleash GOODNESS and expand COMPASSION all over the world. We make daily seed grants to inspiring social change-makers who are committed to a world that works for all.Beyond Skills is a project of the Mathare Foundation that received support from the The Pollination Project. We seek to train 20 young people aged 13 to 17 years in Photography and Life Skills. We will host a photography exhibition at the end of the project.

GlobalGiving connects nonprofits, donors, and companies in nearly every country around the world. We help local nonprofits access the funding, tools, training, and support they need to become more effective. Mathare Foundation is partnering with Global Giving to fundraise online for the Raising Voices Phase II and Open Dialogue projects.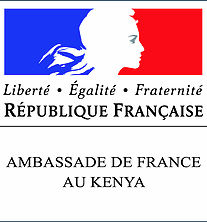 The French government created the Social Fund for Development (SFD) in 1993 in order to provide financial support to local communities in their development initiatives. SFD meets two goals: to contribute to poverty alleviation efforts, as well as to give the beneficiaries a chance to be directly involved in the development process.
Mathare Foundation is one of the beneficiaries of the Social Fund for Development which is administered by the French Embassy in Nairobi. The French Embassy will be supporting our project dubbed Raising Voices- A Photo start Photography workshops for young people between 8-16 years old. This project will last for 12 months. Follow French Embassy on http://www.ambafrance-ke.org/-French-embassy-in-Nairobi-.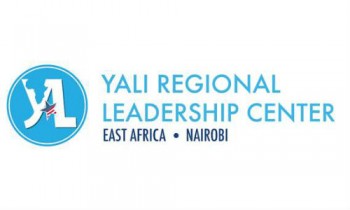 The Young African Leaders Initiative (YALI) was launched by former President of the United States Barack Obama as a signature effort to invest in the next generation of African leaders. The need to invest in grooming strong, results-oriented leaders comes out of the statistics: nearly 1 in 3 Africans are between the ages of 10 and 24, and approximately 60% of Africa's total population is below the age of 35.
Who will empower and lead these young Africans? Who will shape the future of business and entrepreneurship, civic leadership, and public management? In order to answer these questions, YALI promotes three models designed to identify and empower young leaders: the YALI Mandela Washington Fellowship, YALI Network, and the Regional Leadership Centers across Africa.To learn more about the three components of YALI, please view this video https://www.facebook.com/U.S.EmbassyNairobi/videos/10153783687858694/.
Mandela Washington alumni ,  Young African Leaders' Initiative Regional Leadership Center East Africa Alumni and Mathare Foundation are partnering on  Pesa Yetu- Haki Yetu- Our Resources, Our Responsibility. This is a project that seeks to audit expenses of the Constituency Development Fund. The project will target the following areas, Nairobi, Machakos and Taita Taveta counties.

Get'em in Gear's aim is to provide as many young lovers of the beautiful game around the world with a full kit comprised of a jersey, shorts, socks and boots.  Using your gently used apparel and monetary donations, we create, package and ship our Get'em in Gear Kits to those young footballers in need. This idea behind the Get'em in Gear initiative came from years of coaching high school soccer in Toronto. The value of looking and feeling like a player and a team not only increased the confidence of players on the field, but more importantly it did so off the pitch as well as this created comradery and a sense of belonging to many students.Get'em in Gear is fortunate enough to have the assistance of a group of young and dedicated footballers and leadership students who see the importance of sharing their love of the game with people around the world.  The initiative hopes to further entrench the idea of a global community where we can all make a difference in the lives of others, even in the smallest way. Get em in Gear have been donating football equipments to Mathare Foundation since the summer of 2016.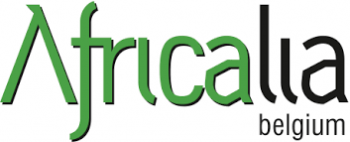 Africalia is a not-for-profit organisation which was founded at the end of 2000, on the initiative of the Belgian Development Cooperation and at the instigation of secretary of state Eddy Boutmans.Initially the organisation focused on distributing African productions in Belgium but as of 2007 Africalia became a cultural cooperation organisation which promotes sustainable human development by supporting African culture and contemporary art. With this goal in mind Africalia works with African cultural operators in civil society whose activities encompass a wide range of disciplines: from the audiovisual sector and literature to the performing arts and the visual arts.Africalia's activities aim to strengthen the technical, artistic and organisational capabilities of the sector's professionals and to foster democratic debate through the empowerment and the participation of individuals and communities in cultural life. Africalia also encourages the emergence and the consolidation of cultural networks on the national, regional and continental level, by setting up collaborations and exchanges between partners that work in similar fields.Africalia currently works with 20 organisations and networks in 8 sub-Saharan countries: Burkina Faso, Burundi, the Democratic Republic of Congo, Kenya, Rwanda, Senegal, South Africa and Zimbabwe.Africalia supports Mathare Foundation through Alliance of Slum Media Organization to implement the
Slum Kids Festival +254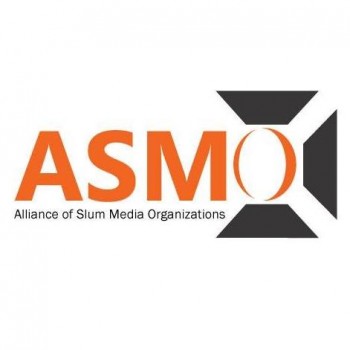 The Purpose of Wings of Support is to help children in countries that KLM, a Dutch airline, flies to by means of facilitating education, shelter and medical care. Wings of Support wants to bring about sustained improvement of the quality of life of these children in their own environment.
Wings of Support partnered with Mathare Foundation by purchasing much needed office and training equipment in the Beyond The Horizon Project in 2015.Get involved with Wings of Support on http://www.wingsofsupport.org/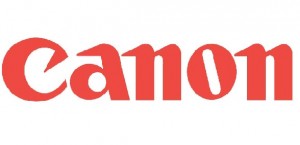 The Canon brand is today synonymous with quality and consistency, driven by the company's passion, imagination, knowledge and loyalty to its customers.Canon Middle East donated the digital cameras used by the children in Mathare Foundation. Canon also supports the Silent Stories photography exhibition organized by Mathare Foundation by donating funds to cover exhibition costs. Canon also printed the photos used by Mathare Foundation in 2015 for Beyond the Horizon photo project. If you are in need of any Canon product please visit http://www.canon-me.com/.

The Awesome Foundation is a worldwide community devoted to forwarding the interest of awesome in the universe. The Foundation distributes $1,000 grants, no strings attached, to projects and their creators.The Awesome Foundation Nairobi supports Mathare Foundation by giving us a grant to support the Silent Stories photography project. You want to be involved reach us on http://www.awesomefoundation.org/en/chapters/nairobi.